Hi Jeffrey, we are glad to host you on Paradox. What have you been up to lately ?
Thanks for having me on Paradox, great to have a little chat with you guys. Lately I am focusing on my label GEN X where we are developing a whole new branding, and I have been putting a lot of time and effort in producing new music. New releases are on the way on a few VA's and remixes for labels and on GEN X.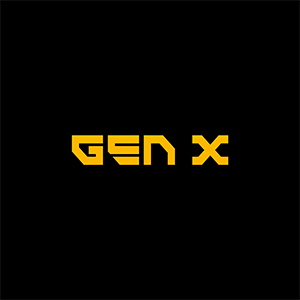 Only few artists have found their specific sound and we really think you've found your own… How would you describe your sound by the way ? What gears/vst's are the most important to reach this specificity ?
I am always searching for the essence of the 90's rave-scene and by stripping it bare, creating an idiomatic formula for the present-day techno. Using ravey acid-stabs, twisted vocals and raw old school-samples are all ingredients I use to conjure up the invasive, robust signature sound. When I am producing  I use a lot of drumcomputers like the Juno, 909, 303, 707, Nordrack etc, my DAW is Logic X and I work with a lot of Slate Digital plug-ins.
The return of events has been welcomed with open arms by many. As a touring DJ, has it been easy to get back into the swing of things?

It has been a rough couple of years, we are almost two years ahead and I miss playing so much. So you can imagine how thrilled I am now the scene is opening up again. Nevertheless I never stopped developing, producing and growing to be the artist I want to be. And I must say, now the clubs and festivals are opening again, it has not really changed much getting back into the swing of things. Together with my team we are working on some really nice national & international events.
For a DJ and a techno connoisseur like you, what was your best moment in front and behind the decks ?

When I started playing, and I think a lot of artists can relate, I always dreamed of playing for Awakenings. That dream came true when Amelie Lens invited me to play here EXHALE x Awakenings event during ADE. Besides Awakenings I also love playing at the Verknipt Festival events. 
You made your debut in Istanbul/Turkey a month ago. What did you think about that experience and do you feel the crowd is reacting to Techno in this kind of emerging scenes, compared to European scenes ?
I was playing in Istanbul with the EXHALE crew and I really loved playing in Turkey. The crowd goes bananas, they know how to party like we do in Europe. Can't wait to go back again!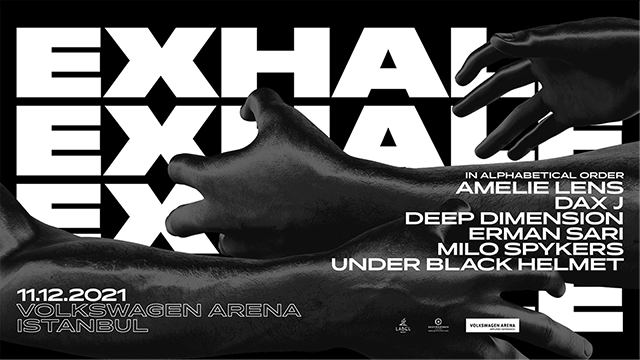 What sound does your label GEN X stand for? How did it emerge?

The GEN X-style informs and flows through "Techno, Acid, Rave". Capturing the feeling of the Dutch hard house- and techno-scene from the 90s, while at the same time breathing new life into classic gems I love getting lost into during that era. Gabber and trance are always in the mix to create an uninhibited stomping trip, but you also find subtle elements of deeper progressive influences, creating a distinguished and fresh concept. 
You joined forces with Minimum Syndicat for an outstanding 5 tracks banging trip on your imprint GEN X. What was the connection with you and Minimum Syndicat ? How did the collaboration come about ?

Me and the GEN X team have been following Minimun Syndicat for quite some time and I have been playing their tracks for years. It was a quick decision when they said 'yes' the moment we asked the to do a vinyl on our Program-X series.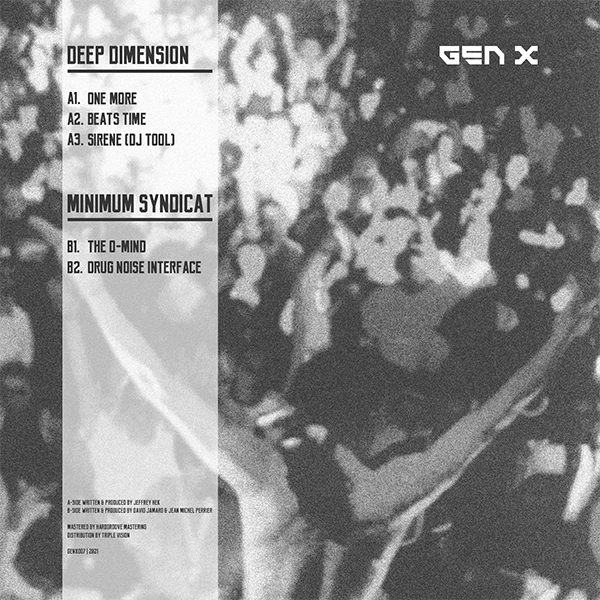 If you had to choose a favourite track from Program X-1, which would it be and why?


 

My favorite track would be "The O-mind" because of the energetic sound. But I know that my manager doesn't agree with me 😉 That learns us that there is no arguing about taste.  
Did you go in a specific direction for the mix recorded for Paradox ? What were you trying to get across with the track selection of the podcast?
Not a specific direction per se. I maintained my own sound, which has been a little bit harder than a few years back but I like to play with different BPM's once in a while and develop the sound everyday.
What's in store for 2022 ?

I can't tell everything as you can imagine but you can expect a lot of new releases on various renowned labels. We are also starting a digital series on the GEN X label. We have a lot of cool artists already who will be releasing in the near future, so you should keep an eye on that.
Interview by: Moulay Ramdani
Editorial team: Alae Ramdani