L'auteur du 9ème mix pour paradox nous a accordé cette petite interview. Il nous y livre son background musical très diversifé, nous parle de ses labels et ses projets futurs et nous fait surtout découvrir les artistes techno les plus pointus du moment…
Your father transmitted you his passion for Dub-reggae, how far is that genre still influencing your present productions and how is it combining with your other electronic influences?
Yes my father certainly provided me with a rich musical upbringing and I had the opportunity to hear so much amazing music growing up that has and always will influence my own music. I like to listen to a lot of different styles of music and I try to take influence from everything I hear whether that be a great melody or a really nice bass sound, there's something in everything.
I've read in an old interview that you like the fact music is not your main income source. Is it still the case now ? And what pays the bills ?
No music isn't my main income, I work at a hospital using music therapy to help service users as part of their treatment. It's a challenging but rewarding job. Music is an obsession, if you can make a full time living out of that's amazing especially these days but for me whatever happens it will always be an obsession.
When we wrote that focus on Inner surface, the label you run with AnD, we were struck with this musical evolution of the imprint, from Dub-techno to Industrial and IDM influenced releases. Is the label now more focused on those last genres ?
Yes I think so. It's evolved as mine and AnD's sounds have evolved but has definitely   tied in more with the industrial aesthetics of Andro and Dimitri's sound. This is something I love but don't make myself so I enjoy releasing this music from other artists.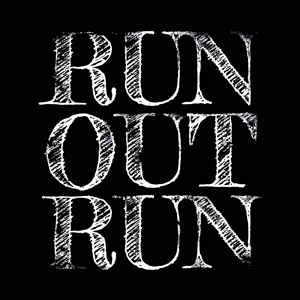 You launched your own imprint, Run Out Run, on 2013. In which context did you came up with this idea?

I started Run Out Run to release my own music but as I started it I was sent music from friends that didn't fit Inner Surface but did fit Run Out Run so it was a no brainer to put it out.
I know wildlife documentaries are very inspiring to you ; this is where the name « Inner surface » come from, right ? What's the story behind the name « Run Out Run » ?
Yes that's correct. The idea for Run Out Run came from my love of letting records play right through when DJing. I'm not one for playing a track for two minutes then mixing it out, I like to let it play so the name Run Out Run comes from out running the run out groove!
What is the most difficult thing to handle as a label manager ?
Pressing plant delays. They get worse with each release. 
As far as I know, you have released all your music under your real name, while a majority of techno artists uses one or more aliases…
Yes when I first started out I thought about using an alias but my surname is quite unique so I thought what the heck I'll use my own name.
When you are DJing in a gig, is it hard to find the right balance between what you want to play and what people are expecting you to play ?
Not really no I always play the music I want to play and try my best to educate the crowd and introduce them to different artists and different tracks, if people expect you to play a certain track or music from a certain artists that's when it gets boring.
Back in the days, Detroit Techno was also about « social » and « political » messages. Do you think we have lost this « engaged » part of the movement nowadays ?
Maybe. I don't really know as I don't go out much apart from when I'm playing and I try not to be on things like Facebook too much as it's not very useful unless you want to watch videos of people fighting in the street or cats doing stupid stuff. I'm sure the message is still there but there's so much going on these days it might be a bit harder to find it.
I really liked what you said to the guys from Goethebunker about the meaning of the Underground : « Techno is still a very underground movement, you either know a lot about it or you don't really know anything at all ». Still, has the definition of « Underground » evolved in the techno scene from the initiation of the movement until now?
There's definitely more of a focus on Techno these days but as a movement Techno is still an underground thing and I hope it stays that way for a long long time.
I've read you are a huge fan of Massive Attack, is there another artist/band that drew your attention on the non pure electronic genres lately?
Yes my father introduced me to Massive Attack as a child. For me they are the greatest band in the world. Lately I've been listening to the latest Xeno & Oaklander album, which although is electronic is a killer album.
What's your top 3 electronic artists/labels of this 2015 start ?
Artists : Matrixxman, DJ Qu, Lake Haze
Labels : Off Minor Recordings, Dekmantel, Don't Be Afraid
What can we expect from your projects in the near future ?
I've been exploring different sounds and listening to a lot of new music lately and I feel like my sound is developing and evolving as time goes by… I certainly don't feel like I'm at a point yet where it's a straight line aesthetically and this will be evident on my next EP. It'll be out soon on on a label I'm very fond of and is home to an incredible and select bunch of artists so it'll be an honour to release these tracks and I feel it'll be the start of a new chapter for my musical journey.