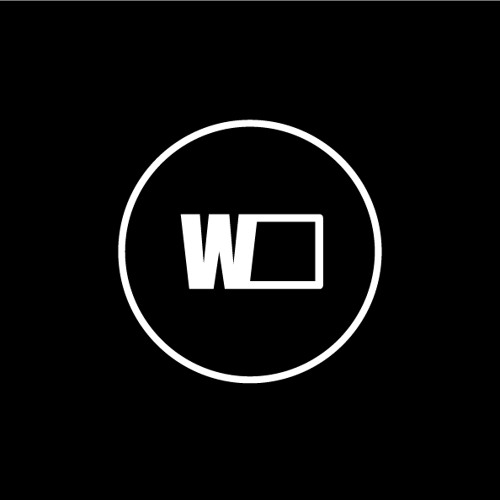 Almost three decades have passed since the birth of the Techno genre and that makes it more and more difficult for a label to come out with innovative material. Though, a bunch of contemporary imprints have fared extremely well over the past few years. And among them is the London-based Weekend Circuit. Label owner Michael Wells has been setting since 2013 a new standard in the genre with a techno that is brilliantly functional, tense and immersive at the same time. 
With 18 releases on wax and 3 more to come by the end of the year, Weekend Circuit has hosted a fine selection of both emerging and established artists, and even some unforeseen alliances.
Before making our selection of the "not to miss" releases on the label, we sat down with label owner Michael Wells to know more about his successful imprint:
You have started Weekend circuit 4 years ago. What was the reason for starting the label and where does the label name come from originally? 
Well the label started right after a short series of events between 2011-2013 where we had Surgeon, Lucy, Xhin and Peter Van Hoesen come to play at a small club in London, no more than 200/300 capacity. After a while I decided to put the events on hold to have more time to spend on other projects, which is when I started the label in 2013. It was something I had wanted to do for a few years before that, so it fell into place and I had the right people around me at the time to offer guidance.
How would you describe the artistic line of the label ?
I think all of the artists have their own approach and individuality, which has been really important when building the artistic line. I'm always open to hearing the new ideas people have, to try and break outside of the normal boundaries of what people expect to hear from a Techno record. I guess the artistic line is just a combination of mine and the artists vision in each aspect of a release. I try not to have limitations when it comes to the output, with design ideas and when working with the artists. It's great when you can develop a level of understanding and things are made easier when you're working with people that you can connect with musically and on a personal level. I don't take that for granted. 
As a label manager, what were the main challanges you faced from the start ?
There can be a lot of challenges that you face with nearly every release, a long with a number of things that can go wrong with the mechanics of releasing vinyl, as most people would have experienced. I try to keep the the release schedule as open as possible. Learning from past experiences, trying to rush things can affect creativity either musically or when it comes to decision making, but in reality, any delays with releases whether it's with pressing plants or other deadlines can cause a chain reaction.
How far are your artistic choices influenced by dancefloor functionality? And how do you handle the difficult balance between artistic intuition and answering to the public demand in the label management? 
There's a lot of music on the label that I have never played in a DJ set, so I wouldn't say I approach it with that mentality. When putting together music for each release, we try to find a balance between both music that would work well in a club, but also more personal tracks that show the message both the artist and the label want to portray. Now more than ever I think it's important to have an identity when making music or running a label, experimenting with the ideas you have and creating something that resonates within you.
I know it's hard to answer to that but if you had to pick out 3 favourite releases on your label, what would it be? 
Approaching the 20th release, there are quite a few releases that have made an impact in the direction and progression of the label for me. As a label manager, the output of the releases over time will progress along with your own taste and direction, which I think is visible when listening through the catalogue but there's still a consistency which is very personal. I would say :
– 'Locus Of Control', the split EP from Stanislav Tolkachev and YYYY,
– the 'Ground-Fault-Interrupt' compilation series,
– And the remix package of 'Intention Of Mortal' with Lucy, Ascion and Varg have been important releases when I look back and see where things are now.
How far do you take into account the graphic design in the label management, and how do you work on the graphic design part? 
The design process is something that is really important to me. I've been working closely with a Spanish designer Acid Hazel, after coming across some of her work on other projects she had done a few years ago. Like everything else, you need to have a good relationship and transparency to work together on the vision you have for the aesthetics of each release, trying to keep a level of consistency throughout. We share ideas and I think she has been able to set a tone and visual aspect of the label.
Our selection of the "not to miss" releases
on the label :
Dax J – La Haine (Jonas Kopp Remix) (Weekend Circuit / WCR002)
Monnom Black head Dax J has been in charge of the 2nd release entitled "La Haine". Don't expect here the pure Dax banging style, even if his 3 originals are pretty functional.
Argentinian veteran Jonas Kopp adds his mental Techno signature and came out with a hypnotizing remix.
Alderaan – Statics (Stanislav Tolkachev's 'Well I'm Here' Mix) 
Alderaan is without a doubt one of the most promising artists from the Buenos Aires Techno scene. With his Statics / Golden Ratio EP, Franco De Michele signed in 2015 his 2nd appearance on the label with 2 raw and mental techno cuts. The ep comes along with 2 remixes from Ukrainian genius Stanislav Tolkachev, who gave birth to the craziest and surely most beautiful track of the label…
YYYY – Intention Of Mortal
This release from mysterious duo YYYY leaves no doubt about Michael Wells' attraction for the argentinian scene. Their industrial and mystic signature is perfectly highlighted in this 4-tracker. 
Alfredo Mazzilli – Invisible Entity (Zadig Remix)
This one is a personal favorite. Since his first release, Alfredo Mazzilli has developed a unique version of the "so-called" Italian Techno. Invisible Entity is no exception in Alfredo's cutting edge style with some highly crafted ambient textures and his ever catchy bleeps and synths. French iconic techno head Zadig uses his surgical drum arrangements and gave an amazing sense of groove to the original.