Pour connaitre l'auteur du paradox podcast 006, Chris Stanford un peu plus en détail, rien de mieux que cette bonne grosse interview où il nous parle avec enthousiasme de son parcours, son background, ses projets multiples et sa vision de la scène techno anglaise…
What is your musical background on both electronic and non electronic music?
Well apart from owning an electric guitar and trying to play a few tunes when i was a little kid, then not much. I was mainly into stuff more like The Prodigy, Chemical Brothers, Underworld and Leftfield then i pretty much got into electronic music through pirate radio, growing up just outside London, the hi-fi i had picked up all the cool stations that were coming out of the city like Kool, Rude, Flava, Rinse, Origin and Rude Awakening.
Back then I was into all the UK rave sounds, Jungle, Drum & Bass, Hardcore, Garage. It was from these genre's I learned about underground music, from around 1996-2001 it was mainly D&B and Garage both served their own purpose and was very much the mood of our generation for the people I grew up with, we went to raves of both styles. Producers like Bad Company, Total Science, Andy C, Dillinja and Roni Size we're so inspirational when it came to the drums. 
For Garage there was lots of different producers many of which were one hit wonders but there was people like Wookie, Zinc, Groove Chronicles, MJ Cole, Jaydee and Industry Standard stood out for me most. After all that came house, tech house and then techno, I had a real journey to get to to techno, I heard it at some of the squat parties I'd been too but that was the old style of people like Chris Liberator and Dave The Drummer and I wasn't feeling it at the time, my mind was all about D&B then. A more current sound of techno found me in about 2006, since then I've constantly been discovering more and more, it's a bottomless genre you could talk about it endlessly.
What's your story with djing? Was you a fast learner or did you need more time to get familiar with it?
Well around 96 there wasn't much new underground music around back then in other format but wax, I thought it was great going to record shops and standing there for hours, listening to everything the bloke in the shop could give me and coming out with a bag full and I still get that feeling these days. When I was young I always had my friends over a lot smoking weed and spinning tunes.

Thinking back now I was alright I suppose, I was quickly playing at friends house parties and birthdays, then some small events. But it was when the Technics 1210's come along for me that it all changed and the mixes really started to lock in and I knew I was good enough to start playing in the clubs and on radio. They say a bad workman blames his tools, but if you got a bad set up then learning will be ten times harder. But actual learning time I didn't take too long, had some good advice to learn with just a handful of tunes once you've learned how to mix well with those tracks, you'll be able to take that to mixing any two records together.
You have been djing since 2004 at London parties. What was it like and what kind of electronic music were you playing back then ?
When I started playing out at first it was tech house, some deep some more electro stuff too, the sounds I was playing grew a lot between 2004-2006. It all depended on where and when really. It was 2006 when I started to play every week at my party Lost Souls which I ran with some friends, Perc & Rebekah were also residents. plus slots I had at some of the big London clubs like Turnmills, Ministry Of Sound, The Egg, SeOne, Hidden, The Cross and The Key. It was different back then that's for sure, some good memories were made but the Jaded era has been a lot of fun so far and its consistently good to play at.
Can you tell us about your production setup? Are you more into digital or analog ?
Depends where I'm working and who with really. I love any chance I get to have a more hands on approach, its much more fun. However I'm a strong believer that the best music will take the best of both worlds. Analog & field recordings for the originality and digital for the capability & functionality. It's all about working with both for me.
The first big project you were involved in is the EarToGround structure that you founded alongside Gareth Wild and Dax J. You have released 11 quality EPs on that imprint so far and had remixes from the most respected artists like Shifted, Truss, Samuli Kemppi… Tell us a bit about this adventure.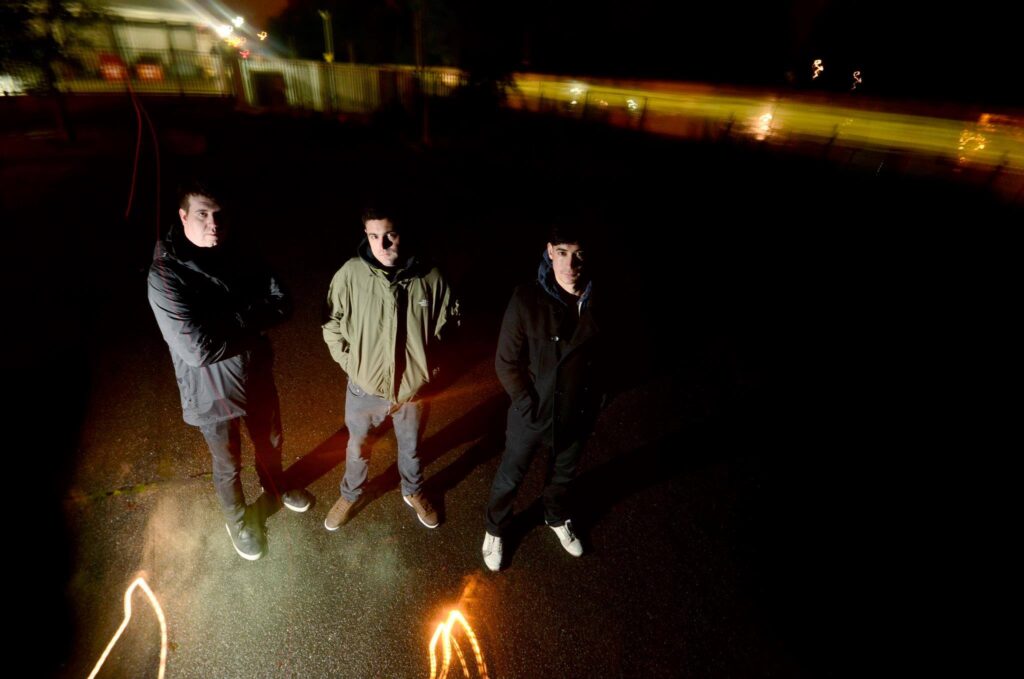 It was cool, the timing of meeting Gareth & Dax. It was when Gareth co-organise and was resident DJ at another party in town at one point, we was a similar age. We were partying together in 2010 and we decided to start our own party together, which was going to showcase a sound of techno that we had common interest in, I had been quite influenced from visiting Berlin. We were flying in guests from all over Europe plus bringing in some local legends. A little while after I was playing at fabric one night and I met Dax who told me he was starting to make techno, he'd also been into D&B before, so we shared a common interest in dark and forward thinking sounds. We linked up and started working on a track which later became Programm which was remixed by Truss & Shifted. 
Talking with Gareth we decided to turn the party into a label but stopped parties to focus on it. It was very useful that we had done the parties though because we had made a lot of contacts. So then we spent a lot of time together working on tracks to release, finding people to come on board, remixers etc, agreeing on artwork etc. We've all learned a lot together and now have multiple label projects going on amongst us, its passion, interesting and always really nice to find great new music to play and of course release.
The Moonraker track you produced with Dax J literally blew my mind with those deep and ravey synths yet with a pure techno drum patterns. How did you come up with it ?
That's one a lot of people compliment us on actually, we made it in a few long nights at the Hackney studio. Sometimes tracks do not come from any idea and just simple a bit of experimentation but the notable chord riff in Moonraker came after first attempting to replicate a chord riff from an old favourite D&B track by John B called Up All Night.
We recreated the riff just as it was, but for us because we knew the track so well, it was a classic to us, we thought it sounded a bit weird sitting on a techno 4×4 kick drum. So we played around with the pattern a bit and it sounded much better, and original which i'm pleased we did now and the rest, well we knew we wanted to make a banger.
You're running your own imprint Quant since 2013. What were the main issues encountered during this adventure?
Yeah first release was Hector Oaks Dec in 2013. No, not really, again its very enjoyable releasing music and working with other artists. I've met some great people through running the label like Hector Oaks, Lui Urbano, Kevin (Mutecell), Damian (The Plant Worker), plus my art guy Justinas Vilutis.
So far Quant has been sticking to digital releases only, there will be some vinyl around later this year, but one of the issue's with running a label that I learned with our vinyl labels EarToGround & LDNwht is the slow process. Im really liking the pace of Quant, theres 5 new releases coming by the summer from people like Joton, Uncode, Cytra, and a couple others can't announce yet. Another reason for starting Quant was that there's lots of talented artists I know and play music of them in my sets and I can get more of their music out this way. I guess with some labels they have this issue of trying to find producers, I do things in the natural and fluid way I like to meet my artists either in person or because we've talking about their music online.
Do you think that today it is sustainable to live from your music without being strongly influenced by the market and business rules ?
I believe that if you follow your passion and stay true to yourself you will find your market anyway, how much money you make is not important. If I wanted to make more money I'd start an EDM label and release horrendous music. But I don't, because to be involved with music you don't like, would be like selling your soul.
Let's speak about your Mirrorpress project, a collaboration with Kontort, the guy behind the Slat Dot Dash concept. Where did it come from?
Yes me and Andy link up under the Mirrorpress alias, we're old friends, he was resident at Lost Souls too, we first played together about 9 years ago at a little club that was a former Victorian style public toilet, but was completely transformed into a club called Public Life. We did an after party every Saturday morning for a bout 5 years and put on other bigger parties too. We was booking people like Chris Liebing, Len Faki, James Ruskin, Mark Broom. After Lost Souls about end of 2008, Andy started booking me for his SDD nights we played alongside Sandwell District (Function & Regis), Adam X, Redshape, Samuli Kemppi and others. Andy's actually got a great studio set up, lots of analog hardware, it's a lot of fun jamming with him. So we released "Red Wires" on the last LDNwht a VA that also has Inigo Kennedy, Oliver Deutschmann and Antonio De Angelis featuring. Im currently working on some tracks with him now which we will be releasing as the first Mirropress single this year.
You're one of the guys behind the Jaded concept, which is the only afterhours party in London, taking place in the now legendary « Corsica Studios ». How did you get in touch with the people from Corsica studios to set this up ?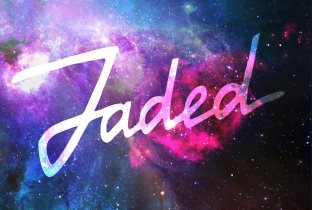 It's the only weekly techno after hours in the UK, you can find techno playing till 3pm Sunday after noon. Krista runs and owns Jaded actually, she has done for 10 years now and its had a few homes, Raymundo Rodriguez has been her resident and partner since the beginning. I came along about 4 years ago when it was at Cable, I spent a couple of years there as resident with the party. After Cable was forced into closure by Network Rail. We found a new home, Corsica Studios, we'd visited it a few times, I'd even played there a couple of times too. Krista had a meeting with the club and I guess they both agreed it could be a really good thing, which it certainly is. As a resident at Jaded for four years I've enjoyed so many moments, but the good times I've had playing over the past year at Corsica have been incredible, we have so many different guests coming over every week too which keeps it very interesting, every morning/ afternoon is different.
What is the profile of the crowd that come to Jaded ?
There is no profile, we have visitors from all walks of life. A good positive attitude and respect for the other people in the club is most important.
How do you build your long sets at Jaded ?
Well I'm not one to plan sets, I think it's important to read the crowd, not to please them as such but to know the tempo and intensity to lay on for them. I think a varied journey is a good one, it has to go somewhere. But of course I have an idea of what tracks could be played that day, depending on which set time I play that week. It could be opening, middle or closing, either way there its still going to contain a good level of energy, its an after-hours where people come to rave, no to chill.
Which tracks can be considered as anthems of the Jaded parties ?
Hmm, tricky one for me cause I always like to play a lot of new music but here's a few that we're big with the crowd last year…
– Jark Prongo – Movin Thru Your System (Dave Clarke Remix)
– The Persuader – Fusion of Thoughts (Pär Grindvik Remix)
Is your podcast for Paradox a good overview of what we can listen at Jaded ?
I'd say this mix covers various vibes that play down there 😉
A&R of ETG, Quant label owner, dj and producer ! How can you handle all this, I guess passion is the main source of energy but still…
I don't sleep much, and yeah music for life.
You seems pretty interested of what's going on in France, as you've released EPs from Philippe Petit, The Plant worker… What do you of the french scene and its evolution ?
Funny you should say that the next artist I have on Quant is French, his name is CYTRA, it will be his debut EP under this alias. I didn't even know where he was from when I first signed his music, it was instantly noticeable that was a killer EP, it didn't matter where he was from. But I think you have highlighted that there are a lot of good French producers around, Francois X, In Aeternam Vale, Antigone, Roman Poncet, and of course UVB who is one of the remixers on Gareth's forthcoming EP on EarToGround. I don't exactly keep watch on it but I know there's a cool scene happening on the other side of the Channel mainly in Paris with clubs like Concrete leading the way. I'm yet to get to Paris yet but hopefully this year I will get there.
I don't really read into it that much. I just play music that I feel is good and forward thinking, what I know is that techno is all about progression. No sound ever stays fresh for too long and there's always something new round the corner. These artists have been releasing lots of different techno over the years , I've played music from these artists before. but what is somebody's old, is another's new.
Back in the day, the UK government had a bad image about the techno movement. I can remember that parties had to end at 2 or 3 am. Is it still the case now ?
They still do, but it's more to do with the local councils within London, certain ones in Central London are very strict on licensing due to property/ real estate usually. Its a real shame and its something I feel really strongly about I've seen so many good venues I've played at over the years disappear for not much good reason other than issues that could happen anywhere. But because it's a night club or warehouse and we're playing loud music its deemed as some satanic meeting point that people turn their nose up at and councils force closure. Don't get me wrong though there is still some great clubs in London where the parties go on till around 6am-8am and as I said Jaded then goes on till 3pm.
While I'm on this subject though I would like to ask anyone who has appreciated Fabric for the past 15 years in London to sign this petition there has been some pressure put on the club in recent months. They have a great team there and its an amazing venue that has thousands of visitors every weekend, would be a crime for it not to be there…
I've always considered the UK scene as the most prolific one in the electronic scene and specially in IDM. Do you think there are bridges between the IDM and the strictly techno scene (I think of artists like Kanding Ray for example) or there always will be a frontier between those two ?
A bit of both really I suppose it does merge at times here, when you look at line ups for some parties, some are very eclectic, which I think is cool for those big festivals and warehouse events. There's plenty of UK guys dropping all kinds of beats right now, which is very inspirational, people like Truss, Perc, Karenn, (Blawan & Pariah), Tommy Four Seven, its futuristic thats for sure and it sounds great mixed up with more traditional techno.
What's your favorite non electronics artist or track ?
Well it's all still electronic music really, but New Order, Depeche Mode and loads of other 80's/ 90's stuff, you can't beat some of the old tunes.
Depeche Mode – It's No Good
So what can we expect from you this year?
Musically I'm currently working on a couple of projects, I'm working on my debut EP on Quant which will probably be coming out in the summer, then I have an ETG release to start work on. Also me and Andy are finishing up on the Mirrorpress EP too. I have around 5 releases lined up to drop on Quant by the summer, I have some really talented producers working with me. Then over on EarToGround, solid stuff will be rolling out with EP's from Jonas Kopp, VSK, Gareth Wild, Dax J, remixes from Aiken and UVB and more. Gigs wise, Jaded at Corsica Studios most weeks for the residency which is great. Then I'm playing my debut at Tresor in Berlin for New Faces on 1st April with Gareth and theres a couple of other things too but I can't announce right this second. but you'll see.