Petite session de questions-réponses avec Kereni, l'auteur du PP 004. Il nous parle, entre autres, de ses influences, son parcours, et de la scène électronique à Bristol…
What really struck us when we discovered your discography is that you're not only focusing in one particular sound! This probably means you have a wide range of influences in electronics, right?


Yes, pretty much I would say. I mean I've been focusing mainly on techno since day one but I like to keep my mind open to whatever I feel like in the moment. I usually listen a lot to Apparat, Telefon Tel Aviv, Pantha Du Prince or Jon Hopkins. It's not all about electronic music though; sometimes I listen to other stuff like soulful blues or even rock.
Seems like you first came by electronics through the "acidic" side. What artists did you discover at that time?
It was all about the acid techno back in the days and my heroes were Chris Liberator, Dave The Drummer and most of the London acid techno of that time.
Can you tell us about the setup you are using for your tracks?
I mainly use Ableton Live, Maschine and the Pulse 2 synth.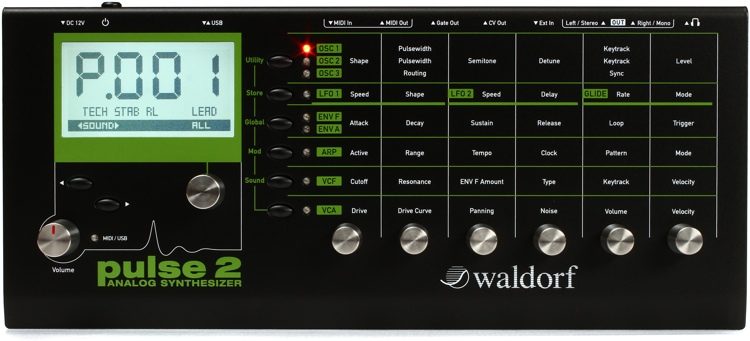 Is there a particular process that you use for producing a track? Do you already have the track structure in mind or does the inspiration come while working on your setup?
I'm all about inspiration to be honest, sometimes I kinda have an idea in mind but most of the time everything happen while sort of jamming in the early stage of a track. I like it more that way.
When we talk about Bristol, we think more about House with artists such as Julio Bashmore or dubstep with Kowton and Peverelist. Is there a real strictly Techno scene in Bristol?
Not really to be honest, I wish there was more of a scene. The only people I deeply respect are the guys from Room 237 which they've been throwing some serious nights: they had down artists like Surgeon, Randomer, Mike Dehnert, Redshape, Joe Farr, Clouds, Answer Code Request, Perc and Truss to name a few.
Last year I came across that little documentary from RA about the electronic scene in Bristol and they talked about the "cross-pollination" of genres in electronics, artists from different musical backgrounds influencing each others and thus giving the scene its own identity. What do you think about that and how far you are influenced yourself by this phenomenon?
I think personally it's great and it can only lead to good things. Unfortunately I'm not part of this "cross-pollination" at the moment, maybe something to take in consideration for the future though.
Do you only play as DJ or do you also perform live?
I usually play as DJ but I'm currently working on live set with a few bits of analog gear.
Can you describe your first live act or DJ experience?
I think it was in 2009 if I remember correctly, in London at the Rhythm & Factory. The night was called "Maximize", I was playing as "Rich A" in room two between 3am and 5am to a relatively big crowd… I was nervous as hell but managed to hold it together. I can't believe it was six years ago, it feels like yesterday…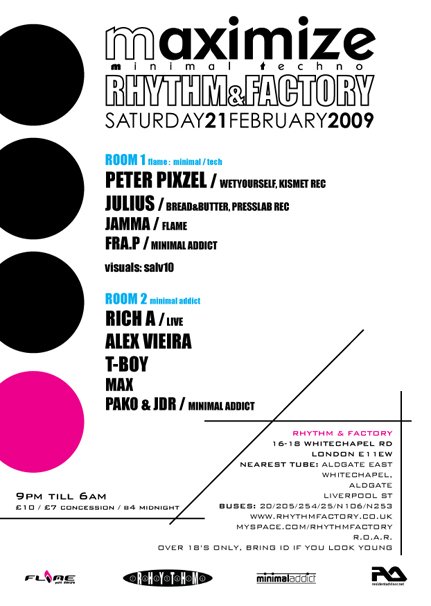 Have you ever played outside the UK? Did you enjoy it?
I did play some gigs in Portugal, Germany and Italy… and yes, I loved it everytime!!
Do you have any connection with the techno scene in France? What do you think about it?
Yes I do have a few connections and personally I think the scene in France at the moment is at its best! There's been so much good music coming out recently from famous and less famous French artists and labels like Zadig, Philippe Petit and CLFT to name a few and the list goes on…
Which artists or labels drew your attention on 2014?
David Meiser as an artist and Belief System as a label.
What's your favorite non electronic music track(s) or artists?
I'm really into Ludovico Einaudi's stuff, the mas is a genius!
Hosting a radio show and producing as many tracks as you do require a lot of time… Do you also have a "non-artistic" job to pay the bills?
Definitely!!! I couldn't afford all those records and music gear just from music, ah ah!!! I do work in hospitality full time and my friends and colleagues everytime wonder how do I find the time to do all this.
Is there any paradoxal feature you found out in your personality?
Mmmm…. maybe there are a few but I'm not aware of it, possibly for the best!