Hi Anna, can you introduce yourself to our readers ?
Hello to everyone, I am Annē, born and raised in Thessaloniki, Greece. Music had a prominent place in my life, from a very young age I imagined my life full of music. Since school age, I remember myself wearing headphones all the time and having managed to create a huge collection of music, with an emphasis on favorite tunes from the '70s,' 80s, '90s.
I started my career in the field (of electronic music) in 2012, self – taught as a dj, trying to promote a unique music aesthetic. First, it was house and disco, with strong references to gospel, classic & Detroit house. Then, I started experimenting with techno and remained in this genre. Having key influences from classic masters of the genre, such as Juan Atkins, Jeff Mills, Robert Hood, Derrick May and many others, I started playing and composing techno. My career as a producer started in 2017, when I realized that this was something that I wanted to do seriously and become a professional. 
Do you have any mentor or someone to thank for what you achieved until now? Or did you start finding your own role into this art by your own? 
Since 2017, djiing was my hobby. This year, I realized  how much I like it, how much I am attracted to it and love this industry and I decided that I wanted to evolve and get serious about this field. So I started to produce. I couldn't do anything alone without the precious help of my best friend, a colleague & partner in life, Sera J, a great techno producer & dj, who is helping me since the day one to become stronger. He is a very special person to me and we help each other every day by mentoring one another!
Also a very important and inspirational figure for me, who really helped me to define my sound path and  to change my point of view on music production is Stef Mendesidis. He inspires me as a musician so much.
However, throughout these years, there are several people that helped me to the scene, each one in a different way, and I am really thankful for that! 
But most of all, personal work is the most important thing! Never stop! This is the only thing that improves you!
You came from Thessaloniki and the city is well known for its underground spots. How would you define the Greek scene or the scene from Thessaloniki musically speaking ?
Thessaloniki is always my favorite place to play! It's my hometown & the people here are always having the best vibes! In general I believe that Greece has a smaller techno scene than other countries, especially Thessaloniki, and needs improvement as I will mention below to the next question. There are many collectives that do great work on parties & concepts, in different kinds of electronic music, but the fact that there are not enough venues left to make parties creates a problem. The luck of clubs (especially bigger ones) is a serious obstacle. The bigger events are taking place in multicultural concert halls, and this is something that will never create the "underground club scene" as we know it or as we used to know it in Thessaloniki some years ago.  Personally speaking I am part and resident of such a collective, called Schisma, doing bigger & smaller events trying to create a perfect atmosphere and the proper interaction with the ravers! When I am playing for them I always feel like home! The energy of people is amazing and this is the most important thing in our job! To see people dancing!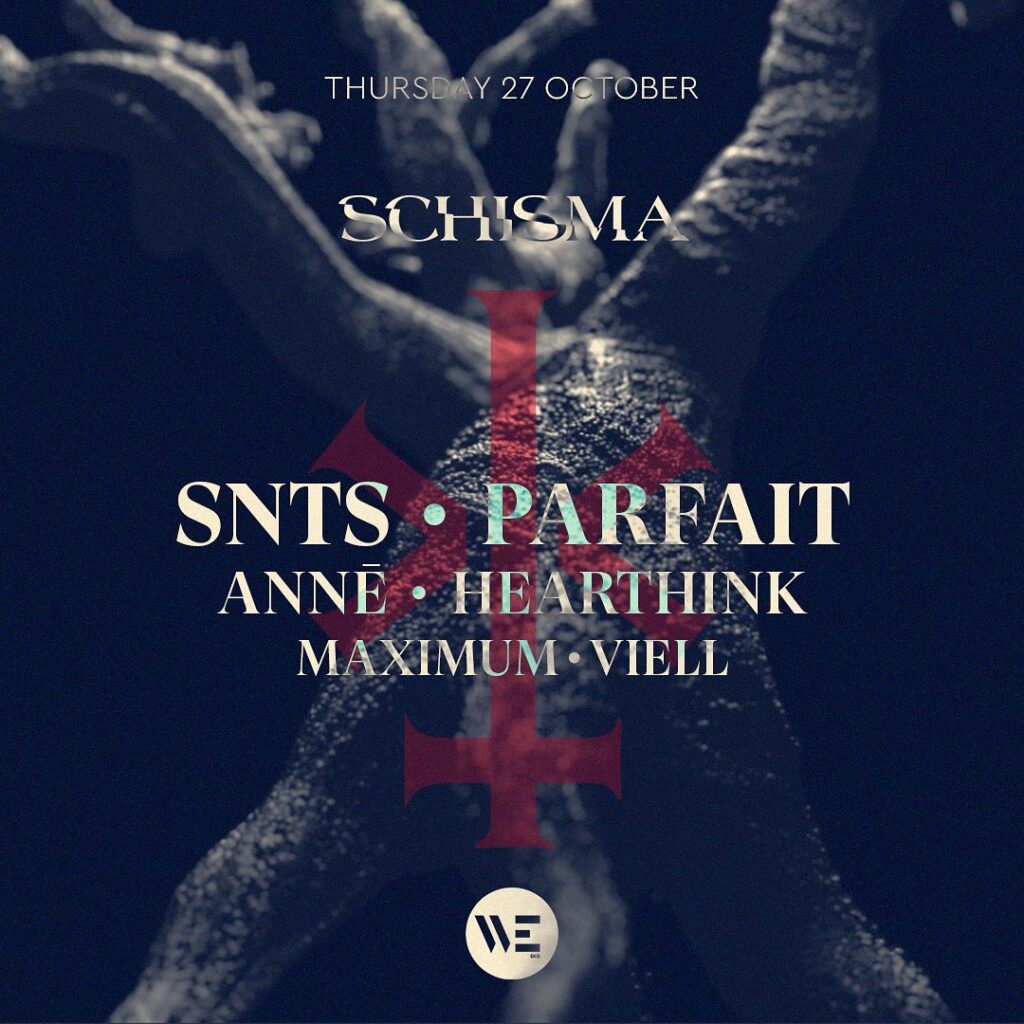 How is the Techno scene in Greece looking like at this moment?
In a few words I can say that we are trying our best for the scene! 
Of course the scene in Greece is something that needs improvement! There are some issues we need to develop as a country in order to support and maximize the value of the scene! I believe the biggest problem in my country is, firstly, the fact that the infrastructure is not properly utilized so that the country can support or even create a proper scene. The lack of clubs, especially in my city as I mentioned above, is a huge problem. 
Also there is an obvious lack of meritocracy, but also a strong lack of noble rivalry and cooperation. The scene is limited to a specific pattern and repetitive appearances. Clearly, these types of standards worked in Greece for years now, but unfortunately they are still deeply rooted even in the younger generations, thus making it difficult for us to wean from such residues. 
Athens, as a bigger city, is much better. There are more options! There are plenty of parties and events. Fortunately, the past 2 years I have been declaring a super cool improvement of the techno scene in Greece and I strongly trust the new generations on that! There are many cool collectives that are working on fresh ideas that I can say for sure that they gonna bring Greece in a great position in the global techno map, in the near future! This is what we are trying to do as well with our project!  
We usually hear electronic producers and DJs saying they want to take us into a trip. So, what kind of trip do you want to take us in ? 
In any type of creation and art there is not a single dimension, and for me there is not the absolute definition of an artist. Trip is always something emotional you need to share with your audience! I am constantly experimenting and discovering new sounds every day. I definitely want my music to have a separate identity, and with each track I produce I always try to leave an imprint to the listener. And this is what I am trying to take you into. You need to be special! I am trying to print my identity and my feelings to all of you in order to understand me. I need you to understand me through my music!
I am not a huge fan of promoting my personal life all the time on my social media.  I speak only with my work, I promote my work a lot and this is the trip I need to take you! Focus on what you want, and speak with that! 
Also when I am live,  I try to create the ultimate atmosphere trip, the ultimate interaction between the DJ and the audience. It is a magical ritual in which you give all your energy to the listener, and vice versa. And this is the most important thing: interaction.
I want to make people dance and have fun in every possible way, so every time I am on the decks, I get lost in a world of my own, and I enjoy it too, as if I were on the dance floor. 
Do you have any special moments that bring you to produce music? Or does most of the time inspiration come naturally? 
Travelling is something that brings me inspiration the most! When I get back home from a journey, my inspiration is at the highest levels. 
Are you always satisfied when you listen back to your old released tracks or do you feel something could have been improved?
I am never satisfied & I never stop to improve myself, my sound and my work. Everyday I learn and improve many things! 
You came out few weeks ago with a new EP "1990" produced on SOMA, tell us a bit more about this release.
I produced these tracks almost 2 years ago. I love this release and I respect Soma so much! They are very open minded and give great opportunities to the artists to create their own stories! These tracks are  4 proper deep driving & a bit harder tracks, inspired by the latest sounds of the 00's. I always like to have references from the sounds of the past and  put them in a modern way, translated to the current years! 
Also besides the tracks, I created an artistic and conceptual presentation of the whole ep through a small series of videos in a collaboration with the greek photographer & videographer Areta Peristeri. Through my creative short conceptual videos I presented the most iconic and characteristic sounds of each track. The idea behind this concept was to focus on the sounds that inspired me & to deliver a consummate context for the listener. The acoustic source and its surroundings unite into a unique auditory experience.
So I tried to put you on a special music trip in order to feel my work! Exactly what I was trying to explain in the previous question! The videos are on my instagram feed for anyone to watch!
How did you come out with this mix for Paradox?
I want to share special thanks to the Paradox team for having me with both the interview and the podcast! In all of my mixes I am trying to combine my current favorite tracks with some old school ones, and this mix is exactly this! I love to support all the artists, the youngest & the old masters! Also I always put many unreleased tracks of mine! I want to test them and check if people are reacting to them and the feedback I receive so far is super cool! So my set is characterized as a pumping, groovy journey, as you were listening on the dance floor!
Are there any new artists and labels focusing your attention that you want to share with us?
I love the work of many new artists and there are some super cool new labels that I really respect nowadays! My radar is focusing on Fadi Mohem, Marcal, Blasha & Allatt, Chontane, Chlär, Sera J, Lars Huismann, Ferdinger, Habgud, Inox Traxx, Rove Ranger and more. (I need one day to mention all of them) As for labels,  Mutual Rytm, Life in Patterns, Be as One & some legendaries like Hardgroove, Clergy, Klockworks, Blueprint, RSPX & Token, just to name a few.

What will we be hearing from you in the next months? 
There are quite many things coming up next months. First of all I delivered a super melodic track to Amelie Lens's Antwerp compilation and I am super happy about that. It is something totally different from what I usually produce, but in the end, this is what defines us as artists!  
Also I have my upcoming ep on "Life in Patterns" , a label from France. This will be a 6 track vinyl Ep which I am really looking forward to because I love all the tracks in there! It is also very emotional for me cause it will be my first vinyl Ep so far!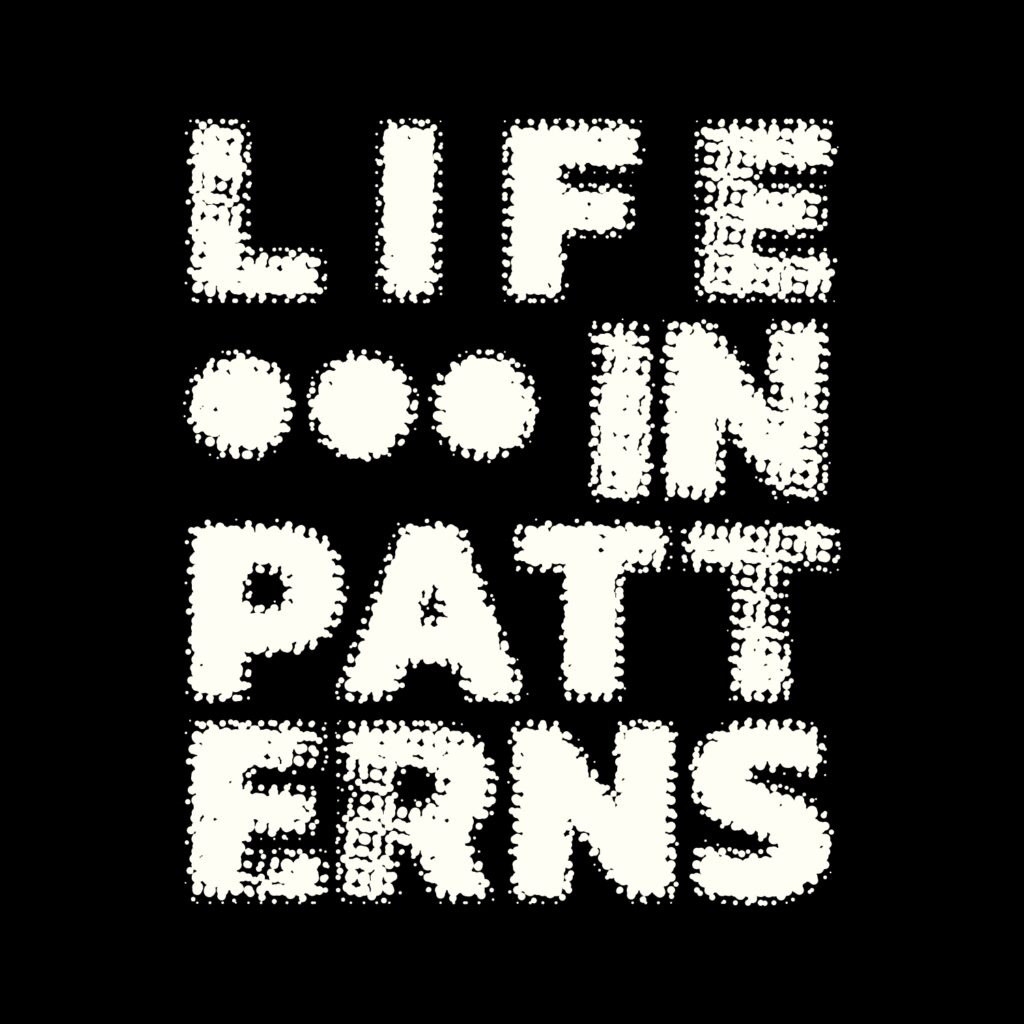 And from next year I have some cool remixes and 2 favorite vinyl VA's, on "Mutual Rytm" & on "Frenzy" plus some eps which I am not gonna reveal yet 🙂