Hi Gabriella, can you introduce yourself to our readers ?
I guess I'm gonna start with I'm a music artist and a spiritual creature in a human body. But what I'm mostly known to people who love techno is being a DJ/Producer/Singer. And I am Bulgarian.
Do you have any mentor or someone to thank for what you achieved until now? Or did you start finding your own role into this art by your own? 
Whatever I am achieving is entirely because I, myself am intentionally working for it. Nobody does my music, nor gets in my head to dictate the flow of ideas. I should thank my parents first for being quite strict with me when I was a child, because that gave me the structure to achieve my goals now as a grown up girl. As far as for mentors Zak, DVS1 is definitely one. He has been supporting my music since day one of my productions, has included it in his FABRIC Mix and we already have a confirmed solo EP by myself for Mistress, it's just a matter of time. I look up to Jeff Mills, Laurent Garnier, Ben Klock, Ben Sims, as well.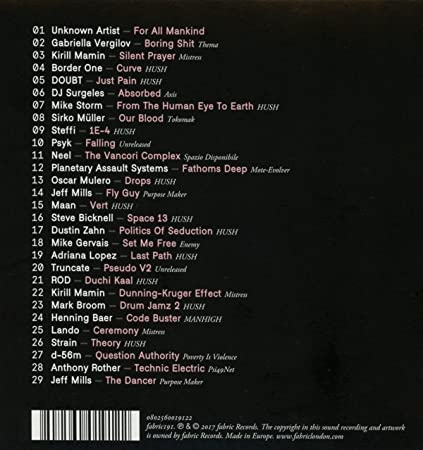 You're originally from Bulgaria but you're now based in Danemark. I guess the main motivation to move there was music, but what has attracted you the most in this country?
I've moved to Denmark 13 years ago and it wasn't for music. I needed a major change in my life and the reason was personal. I now keep both Sofia and Copenhagen as my two bases when it comes to performing DJ sets. What attracts me in Denmark is the social equality, pleasant and very laid back way of living or the so called cozy living aka HYGGE, but mostly is the openness of people within the industry- there is respect and a string sense of community, something that you don't often experience as an artist coming from the Balkans. I absolutely love Bulgaria, don't get me wrong. I keep the connection very tight and that will never change.
You have started your own label, GAMA, few weeks ago. You released so far one very interesting piece of your own music on this imprint. How did this project begin?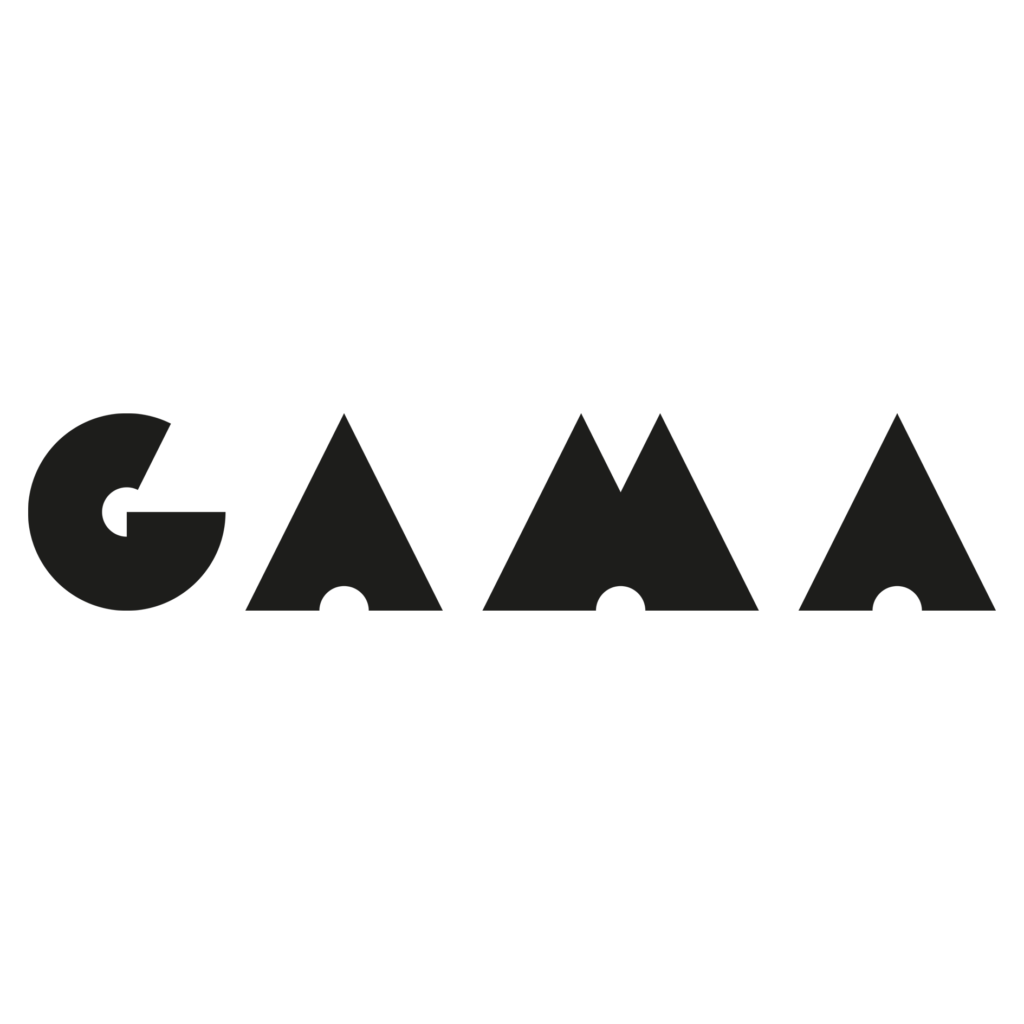 BRAVER and I met many years ago at an underground party in Copenhagen so I went straight to him and told him we are going to be friends and so are. We have shared mutual appreciation for music and almost a similar taste. He was the one to suggest to do the label together. I initially was planning to establish a label on my own in 2019, but It only felt organic to share the passion and of course tasks with someone who breaths the same air as I do. So when I moved back to Copenhagen  in 2020, after living in Berlin and Brussels for some time in between, he stated he wants to have a label with me, and I finally felt ready for the big step. We get some pretty decent attention and our sound is nothing else but GAMA. We don't follow trends and that's challenging but also rewarding. 
Speaking about the release itself, one track in particular has attracted our attention. "I Woke Up Happy" has everything of a great tune in terms of originality and structure. This kick pattern is amazing, and so is this work on the echoes. Where did you get your inspiration from for this track ?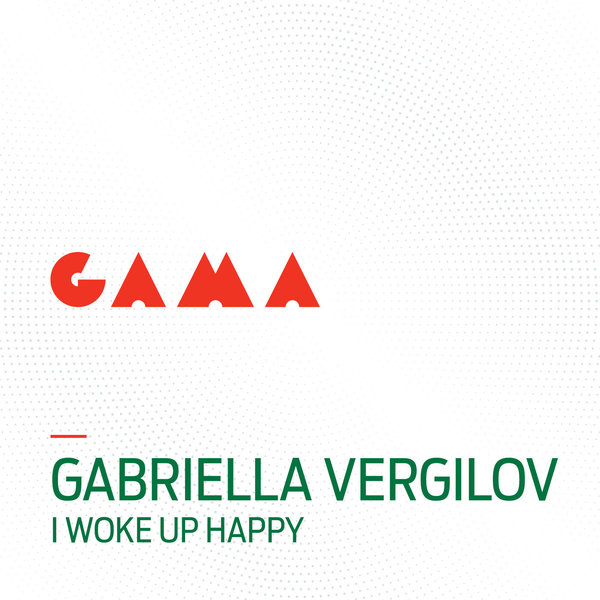 I Woke Up Happy is  quite a personal acid techno song, like most of my productions. My whole discography is autobiographical and events in my life are the driving force behind each track's scenario. I love cinema and soundtracks so cinematic textures and vibes are very present in my blood when I hit the studio to start creating. The track is a statement on its own, quite mental and deeply spiritual. It's my projection from the past. I felt lost in a moment of my life and I was searching for the light in the tunnel. I wasn't happy when I wrote it, but what I did was basically "fake it till you make it" approach to it. I faked that I already woke up happy, that's why the lyrics are written and sung in past tense. Couple years later, after much inner work, trial/error  to understand the world around me, human psychology, etc. I actually did wake up happy. And that moment aligned perfectly with the release itself. I can now say that happiness is definitely a projection of the mind, an idea, non-physical destination. And it can turn into reality, yes, but only if you intentionally try to understand some deeper life shenanigans.
What other labels do you feel fitting the most to your sound at the moment?
Aside of GAMA, Ben Sims' SYMBOLISM on which I have already released two times, I am so much looking forward to my solo for Mistress, as I have mentioned above.
I have always loved Klockworks and their vision of sound, too.
I respect Ninja Tune, Hypercolour, Warp for a more avantgarde sound.
He/She/They, too. Ostgut Ton is classic. But that's my utopia. I guess…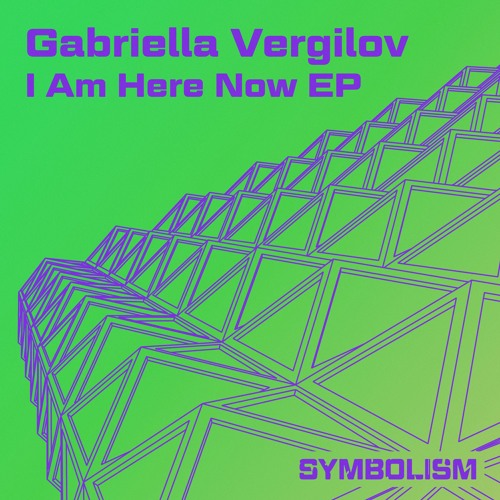 How did you built the mix for Paradox?
 It's one of my diversified  techno mixes. I usually record mixes in a "all over the place music" manner.  What I play in clubs is not always what I exactly play for press and media. Simply because the vibe is so different. On one hand we have a space full of ravers. My energy is definitely different from the one I have when I'm all alone and concentrated on the knobs and loops. On the other hand, in a club or festival I have to be also alert of people, their reactions, how their energy circulates around mine, the sound quality, the gear quality, all kinds of stuff.
What artists/labels held your attention in 2022?
Zisko, ANNE, Elisa Bee, Fossil Archive, FresseVonGold, Elad Magdasi, Rove Ranger, Fabian Wegmeth, David Lohlein. Some of these guys are part of Stuttgart's Vision Extase crew of Lehmann Club. I resonate so much with the aesthetics of their art and am secretly stalking them daily for inspo. I'm gonna keep a secret here as much as I can but one of them is delivering a remix for me soon.
What can we expect from you and GAMA in the near future?
I have just returned from Berlin, where I did my second HOR appearance and then went for a 13hr dance marathon at Berghain to listen to some of my favorite DJs. I was so nicely surprised to witness the master himself Ben Klock dropping one of my latest tracks "Power To Survive" which was released just a couple weeks ago via Front Left Records. I have returned very inspired to make more music. I have also contributed to my favorite club Lehmann Stuttgart's massive inhouse compilation called "HOME I". The track is called "Spinning like Cupid" and is included in the mix here, too.
GAMA is meanwhile dropping the second release this time by BRAVER and it's quite a beautiful and soulful subtle techno EP. I will be dropping the third release after his and this time I have lined up some rather more "obvious techno" oriented dancefloor burners with a faster tempo than my usual 137BPM.
The Gabriella element of grooves and sensual vocals will be there too, as usual.
"The Choices We Make" of my first release will get a massive remix package of 8 artists from all around: Bulgarian, Danish and International. I have gathered my most favorite house, techno, electro, ebm, disco producers and It's gonna be quite solid.
Currently I'm also working on my debut album and pushing BRAVER to finish some of his bombs, so we could release them soon enough for the summer of 2023.